The Most Top Reviewed Polish American DJ in Chicago!
(As seen on WeddingWire.com and Brides.com)
Grand Entrance Songs Bouquet Toss First Dance Songs Bridal Party Dance Songs Father/Daughter Dance Songs Mother/Son Dance Songs Garter Removal/Toss Last Dance Songs PhotoBooth Rentals For Chicago Land Weddings & Other Events Chicago - PhotoBooths & DJ's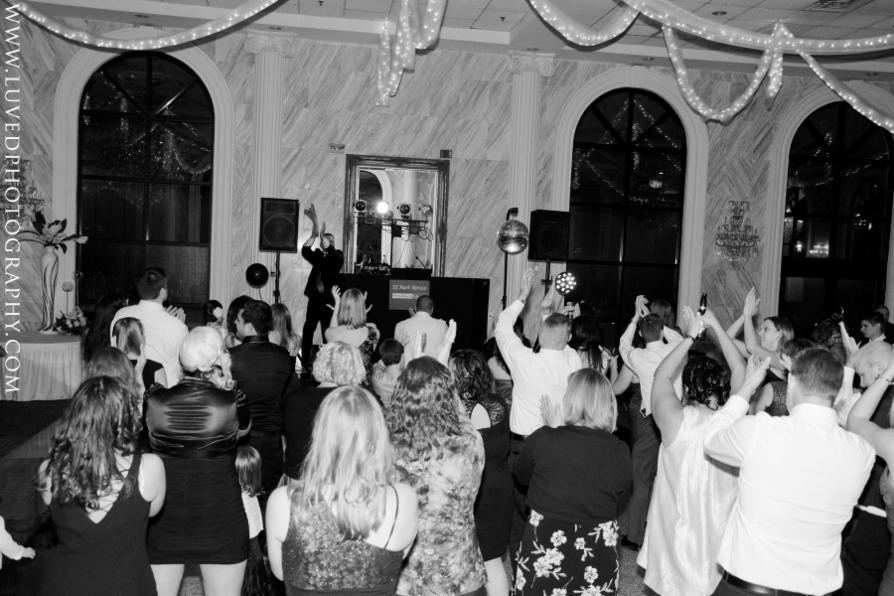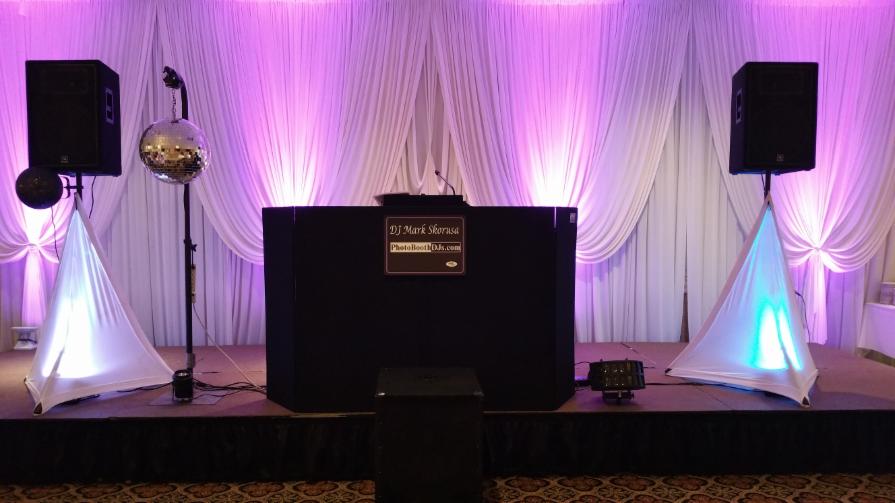 View Past Event Videos on my Facebook Page (Click Here)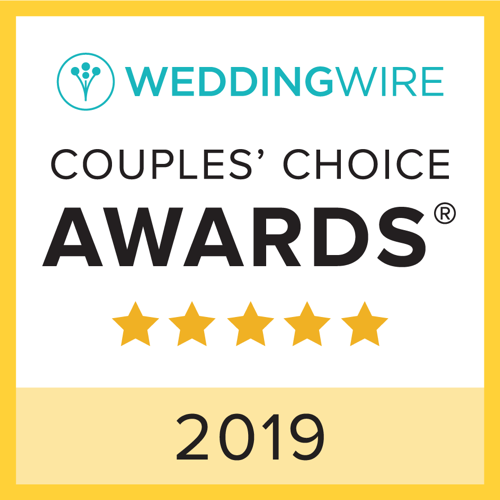 "Mark was the BEST D.J. I ever heard. Everybody was having a great time." - Andrea & Mike Okrasinki
"Mark was so good the hotel had to shut the power off to break up the people dancing." - Mary Ellen & Robert Gerathy
I have been DJ'n for over 10 years and specialize in Weddings & other events such as Anniversaries, Corporate Events, Christenings, Communions, Graduations, Birthdays, etc.
Choosing a DJ can be a difficult decision, due to the fact that there is a lot of competition out there. But I feel you'll be very happy you chose Me because I am Affordable, Entertaining, and Experienced!

I carry only the state of the art sound and lighting equipment at your party, sure to have everyone up and dancing on the dancefloor. I have a music library from the early 20's to the current Top 40.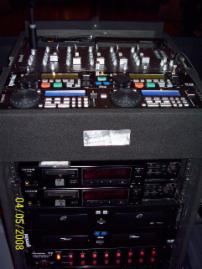 IMPORTANT: Ask your DJ or Band if they have EQUIPMENT BACKUP?
I carry 2 mixers, 2 dual cd players, 2 amplifiers, and 2 microphones to every event. Giving you piece of mind, since it's like having 2 DJ systems at your event, for the price of 1.
For those of you looking for a Bi - Lingual Polish American DJ, I can also speak Polish if you're in need of DJ services for a Polish or Polish American event such as Chrzciny - Chistenings, Komunie - Communions, and Wesela - Weddings.
I carry a large collection of Polish music including Euro and Disco Polo.
TO MAKE A DEPOSIT USE THE PLACE DEPOSIT LINK ON TOP

To book me for your next event or to request my FREE Informational Packet which includes my song listings, event questionaire, pricing and booking contract, contact me now to check availability at info@DJmarkskorusa.com or 312-835-9509 Call or Text 24/7.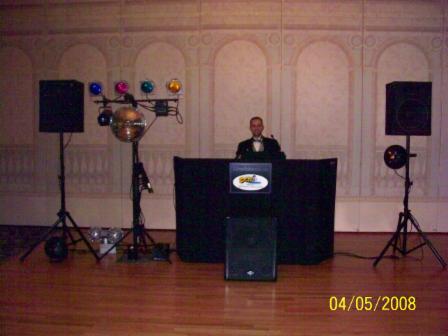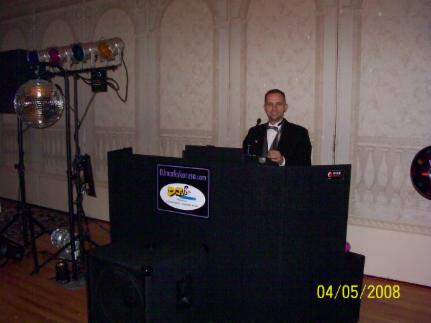 A PROFESSIONAL DISC JOCKEY SERVICE
See what some of my other satisfied clients have written in to say about my DJ services:
--- "Everyone told me how fun my reception was. Even my parents who wanted a band, were extremely pleased!" - K. Brzyniak
--- "Mark did a really great job. I couldn't believe the number of guests who came up to us to compliment him." K & R Karbarz
--- "We just can't say enough about Mark. Even the caterer wanted his cards." - J. Huels
--- "We really had a good time & Mark helped that happen." - Jackie & Charles Tillman
--- "Our wedding was awesome." - Moreen & Keith Abbeduto
--- "Mark was absolutely fantastic and cooperative! He made our wedding a lot of fun!" - D & J Glasing
--- "Many people commented on how great the DJ (Mark) was." - Kim & Andy Lesniak
---"Mark was very professional and worked with us to make sure we got what we wanted." - Natalie & Travis Mercker
---"Our guests had so much fun! The dancefloor was full the whole night." - Monika & Tim Friedrich
---"Thanks again for making our reception so memorable. You played a great mix of music for people of all ages." - Lindsay & Christoper Lotysz
---"Thanks so much for making it an awesome day!!" - Candace & Sean Jablonski
---"Thank you so much Mark! You did an excellent job!" - Samantha & Robert Goryl
---"Mark, we want to thank you again, there was not one song that no one danced to. Good DJ's aren't easy to find & Mark was the best!" - Joanna & Ron Rayhill
---"He was great! We loved him! He was on time and very professional. Great job! Thanks again! - Nikki & Chuck Schroeder
---"All I wanted for my wedding was to have everyone dancing all night long & having a good time. Thanks to Mark that's exactly what happened. We are still getting compliments on how great our DJ was. - Paulina & Andrew Wingate

---"Mark was great as always! Wouldn't consider anyone else. This was the easiest decision we had to make during our wedding planning." - Barb & Chris Pranger
---"Mark was by far the best DJ I have ever seen before at a wedding. We saw him @ our friend's wedding & knew right away he was the one we wanted. I felt like he was an old friend, because we were so comfortable with him. I have already recommended him to all my girlfriends. Mark really did a great job & exceeded our expectations! We can't thank him enough!" --- Krystyna & Gabe Leclair
---"Better than ever, amazing entertainer! 10 out of 10" - Rita & Chris Kwak Wedding

---"Professional, experienced, great personality and a very good DJ." - Angela & Jacek Kornas Wedding

---"Really knew how to get both sides of the family, young & old, on the dancefloor & have a wonderful night. It was 2am & we could not get the people off the dance floor! Best night ever! - Cathy & Caleb Diekhoff Wedding

--"Great job! We had so much fun!" - Dorothy & Nick Burke

-- "Everyone had a great time!" - Marie & Andy Chrobak

--"Mark was awesome. I'd recommend him in a heartbeat." -- Elisa Mattio

Read all of our wedding reviews on our

DJ Mark Skorusa (Polish American DJ)

Storefront at
For some added "FUN", rent a PhotoBooth.
The PhotoStrips make for great favors and great fun! They can be personalized with your name(s), event date.

Book me & the PhotoBooth together and save $$$
Visit www.PhotoBoothDJs.com for more information.
Chicagoland's Polish American DJ - DJ Mark Skorusa
To book me for your next event or to request my FREE Informational Packet which includes my song listings, event questionaire, pricing and booking contract, contact me now to check availability at info@DJmarkskorusa.com or 312-835-9509 Call or Text 24/7.
CHECK OUT OUR UPLIGHTING SERVICES!!! Click here for more info.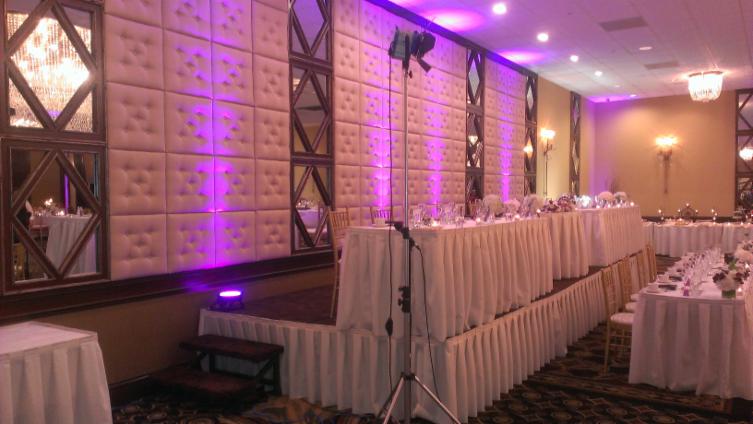 A simple and affordable way to add ambience and transform your room that will amaze you & your guests!!
Grand Entrance Songs Bouquet Toss First Dance Songs Bridal Party Dance Songs Father/Daughter Dance Songs Mother/Son Dance Songs Garter Removal/Toss Last Dance Songs PhotoBooth Rentals For Chicago Land Weddings & Other Events Chicago - PhotoBooths & DJ's